Shareholders
PolyMirae is a joint venture between LyondellBasell and Daelim Industrial Co.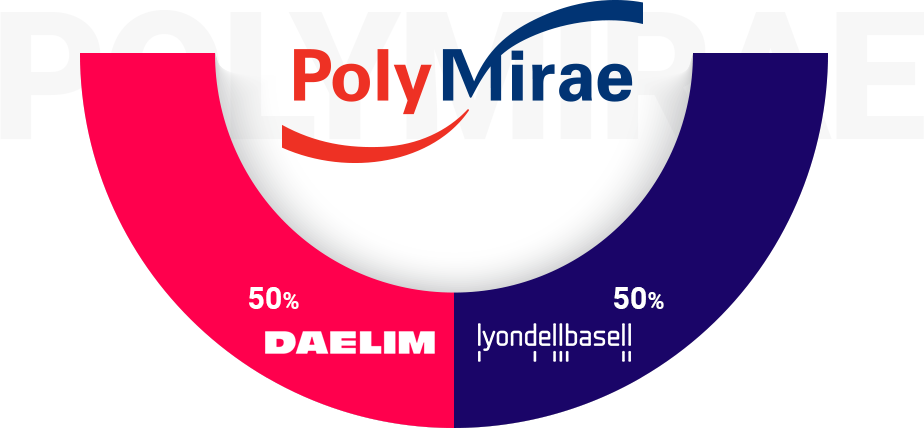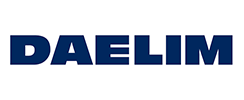 Daelim Industrial CompanyGO NOW
Daelim Industrial, the Korean shareholder of PolyMirae, comprised the Construction Division and the Petrochemical Division. The Construction Division, a front-runner in the Korean construction industry, was established in 1939 and is leaping ahead as a true global construction company. The Petrochemical Division, located in the Yeosu Petrochemical Complex, manufactures and supplies basic petrochemicals, polyethylene and plastic products. Yeochun NCC, a joint venture between Daelim and Hanwha Petrochemical, was founded in 1999 and produces ethylene, propylene, butadiene and aromatics.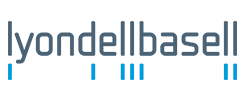 LyondellBasellGO NOW
LyondellBasell is one of the largest plastics, chemicals and refining companies in the world. Driven by its employees around the globe, LyondellBasell produces materials and products that are key to advancing solutions to modern challenges like enhancing food safety through lightweight and flexible packaging, protecting the purity of water supplies through stronger and more versatile pipes, improving the safety, comfort and fuel efficiency of many of the cars and trucks on the road, and ensuring the safe and effective functionality in electronics and appliances. LyondellBasell sells products into more than 100 countries and is the world's largest producer of polymer compounds and the largest licensor of polyolefin technologies. In 2019, LyondellBasell was named to Fortune magazine's list of the "World's Most Admired Companies".
Scroll to top